Collectibles
---
OnDemand SGU Originals
STEEL GAME UNIVERSE
Visual Storytelling: (SGU-TV)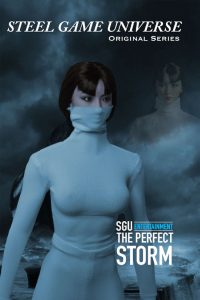 The Perfect Storm
Between two worlds there is a connection that is not seen by many and a few who know it exists. There are even fewer who are up to the challenge that is set in motion. The Steel Game Universe is about to unleash its secrets. A new Universe is being created by Artists and Fans across the world, a place where everyone can escape and enjoy some action, mystery, adventures and drama with the world of  visual storytelling.
Limited Edition
Volume 1
Jan. 2021
Fun Music Cover
GJWTHF
Remix Version
COLLECTORS & FANS
SGU PRESENTS
The "Steel Game Universe". We are creating a world in which you can get lost in with fun, mystery, humor and action. We are using the creative minds of artists of all types to create a place were you can enjoy and even collect works of art. Our format is evolving to make your journey through our universe exciting and fun to share around the world.
Current projects in our "New Universe" will feature short films and visual storytelling. Your support is greatly appreciated. Email us for any question and how you can be a part of this Universe.
Get the full clip: ("The Perfect Storm" OnDemand)
---
donate and support the art
---
Ninja Costume: (available OnDemand)
---
---
Things To Know:
Official Launch Feb. 2021 with downloadable Photos and Clips. Funds support our art projects.
Please let us now if you have troubles: helpdesk@steelga.me
You can help shape the universe by supporting our art projects. Make special requests and even fun the project to help with costumes and  props. We are making photos, videos, how to, where to find and more items available for download. Feel free to ask, even if you cannot donate, we will try to answer your questions as soon as possible.
Why the name? Will this be a game?
Because many fans of all ages are into games of all types, our use of the word "Game" is both the game of life and the game of fun. We could make an interactive game, and that is something we are looking into as we grow. The word "Steel" is because the universe we are creating is centered around characters which have stainless steel skeletal structures but not limited to only steel. We want to bring visual story telling with the use of these characters in the form of digital art, animation and film without the resources of a big expensive production studio. Some of the work being done is not using new techniques or tools, we just want to bring some of the fun back and give a place where one can get lost in fun and adventure.
Currentl projects in our "New Universe", will feature short films and visual storytelling. Your support is greatly appreciated. Email us for any question and how you can be a part of this Universe.
"Why should I download when I can access here?"
As we get started we a sharing our art and your help is needed, downloading a collection piece is how you can help shape the Universe. Please support us and help kickstart our project, these and more are available in the On Demand section for download.
| Project Events | Date(projected/TBD) |
| --- | --- |
| Core Update | May 9 2023 |
| Now Also On Patreon | Nov. 19 2021 |
| The Journey Begins | Feb. 4 2021 |
| Introducing Eli Glacier(youtube 4k) | Feb. 2 2021 |
| 8x10 Prints via Redbubble | Feb. 1 2021 |
| Limited Edition Download Set | Jan. 29 2021 |
| Youtube Channel Playlist | Jan. 22 2021 |
| Character Design Eli Glacier | Jan. 20 2021 |
| Kickstart Light Test Photo Set announced | Jan. 7 2021 |
| Kickstart Online Shop: Into The Night I & II | Dec. 28 2020 |
| Screen Tests | Dec. 15 2020 - Jan. 2021 |
| Official URL: https://steelga.me | Dec. 2020 |
| Building The Universe : STEEL GAME | Dec. 2020 |
| Launch Date | TBS early 2021 |
Archives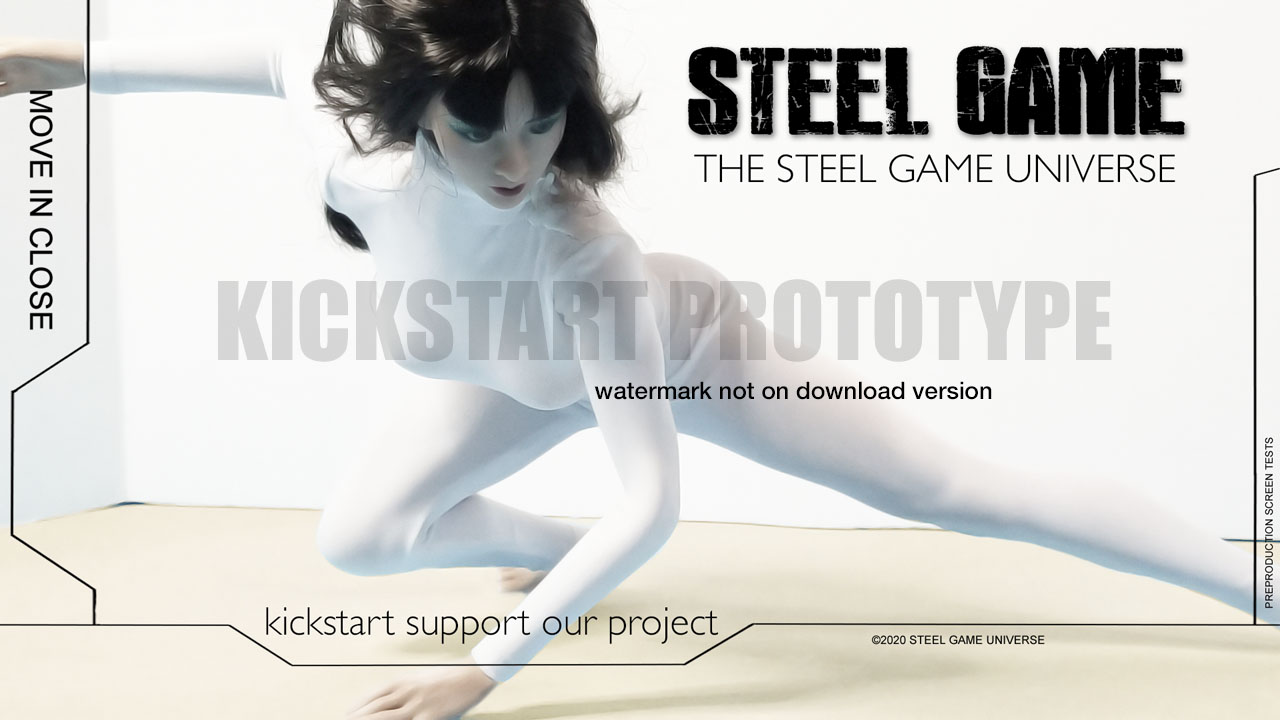 Contact Us
email: helpdesk@steelga.me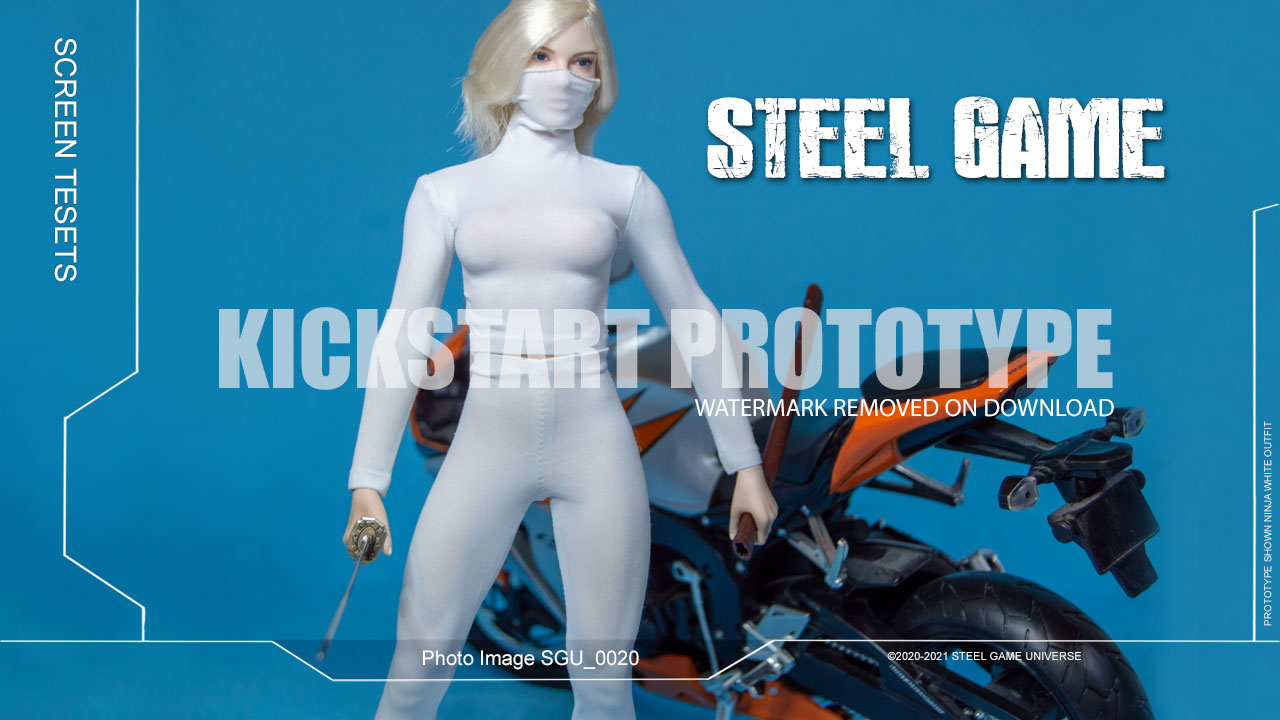 ---
I have read agreement below and by entering I agree to all conditions.
Steel Game Universe(SGU)
Warning(Read First)
This site is for entertainment and for fans and collectors of  all types related to "Action Figures".  The photos and videos, are of similar content as seen around the world in Comicbooks, Graphic Novels, Morning Cartoons, Cable Animated Series, Action Movies and other genres.
Currently all items from the collectible shop and kickstart items are non refundable(with limited exceptions). Currently funds received from purchase of our collectibles will be used toward our site and content to bring more to our Universe. We appreciate the support you will be providing by help with the costs to run such a project.
Our Universe will be evolving over time and we will keep you updated about any feature updates and changes in our blog.
From all of us at STEEL GAME UNIVERSE we thank you.
FAQs
Frequently Asked Questions
Q: Do I need a paypal account to contribute?
A: No, when ordering and selecting Paypal, just select  "Pay with Debit or Credit Card".
Q: Can I make a special request for a Photo or Video?
A: Yes, please use our email and let us know what your are looking for. If we can make it happen, we will.
Q: Do I need to register to support or access content?
A: No, you can order items as a guest. If you have an account you can keep track of your items collected and get access to other updates and specials. Some content will be available to all viewers. Other items will be either as an On Demand download or access pass to protected content area.
Q: I am getting a video error.
A: sometimes your browser may not have gotten a response from our video server, refresh or reload page. You can also click on the link(this will open video in another window or tab).